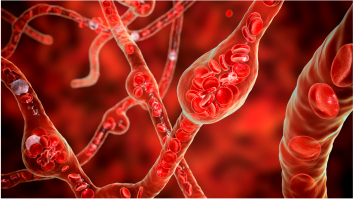 Diabetic eye disease is a significant complication that can arise in individuals with diabetes, potentially leading to severe vision loss. The two main conditions associated with diabetic eye disease are diabetic retinopathy and diabetic macular edema. Early diagnosis and treatment are crucial in preventing or slowing down the progression of these conditions.
Stages of Diabetic Retinopathy
Mild Nonproliferative Retinopathy: The earliest stage involves the presence of hemorrhage and microaneurysms in the retina, which can weaken blood vessels. Treatment may not be necessary at this stage unless it progresses.
Moderate Nonproliferative Retinopathy: Blockages in red blood vessels may occur, leading to reduced nutrient and oxygen supply to specific areas of the retina.
Severe Nonproliferative Retinopathy: This stage is characterized by a higher number of blood vessel blockages, resulting in decreased oxygen and nourishment to the retina. Retinal ischemia may occur, prompting the retina to stimulate the production of new blood vessels.
Proliferative Retinopathy: The most advanced stage carries the highest risk of vision loss. In this stage, abnormal blood vessels grow in response to the lack of oxygen, leading to bleeding and potential retinal detachment.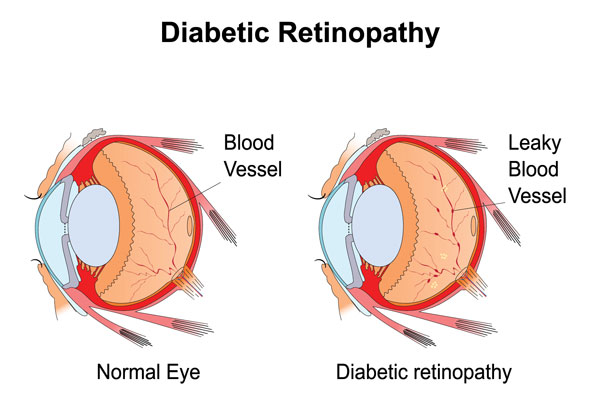 Diabetic Macular Edema
Diabetic macular edema involves the leakage and swelling of blood vessels in the inner lining of the eye, specifically affecting the macula. To diagnose this condition, a dilated examination and a CIRRUS® OCT macular scan are performed by our optometrist. Treatment typically involves the injection of anti-VEGF medication, which helps reduce swelling and promote healing.
Timely diagnosis and appropriate treatment are essential in managing these conditions and preventing further vision loss. If you suspect you may have diabetic eye disease in St. George, Utah, it is crucial to consult with Dr. Reed Gibb for a comprehensive evaluation and personalized treatment plan.  Red Cliffs Eye Center serves patients from various locations, including Garfield County, Utah, and Ely and Lincoln City, Nevada. Call us today at 435-634-0420.