Cataracts are a prevalent eye condition characterized by cloudiness in the natural lens of the eye, leading to blurred or defocused vision. While cataracts are primarily associated with aging, they can also occur in younger individuals. Although early-stage cataracts may only cause minor vision issues, they can progress rapidly, making it challenging to predict when they will start causing significant problems or necessitate surgical intervention. Fortunately, cataracts can be effectively treated at Red Cliffs Eye Center through cataract surgery, a procedure that involves the removal of the clouded lens and its replacement with an artificial intraocular lens (IOL).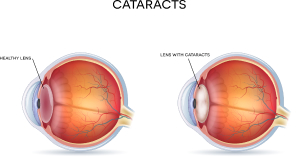 Causes and Symptoms of Cataracts
Age-related changes in the lens are the primary cause of cataracts. However, other factors such as medication, genetics, diabetes, eye trauma and previous eye surgery can also contribute to their development. Symptoms of cataracts include a gradual deterioration in vision quality, leading to difficulty driving, reading and appreciating the beauty of the surrounding environment.
Diagnosing Cataracts
The diagnosis of cataracts typically involves a comprehensive eye examination performed by our optometrist. The diagnostic process includes gathering medical history, conducting eye tests to evaluate vision loss, inspecting the eye's front structures using a microscope, and measuring the lens implant if cataract surgery is deemed necessary. The decision to proceed with surgery is based on the extent of vision impairment and its impact on the individual's daily life.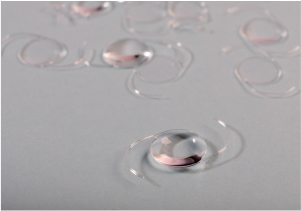 Cataract Surgery and Intraocular Lens Options
Cataract surgery has evolved significantly over the years, thanks to modern techniques and instrumentation. During the procedure, the clouded lens is removed by Dr. Reed Gibb and replaced with an artificial intraocular lens. There are various intraocular lens options available, including standard lenses that provide excellent vision but require the use of glasses for focusing on different distances. Alternatively, toric IOLs are suitable for individuals who wish to reduce astigmatism and decrease their dependence on glasses.
We invite you to call 435-634-0420 to schedule an appointment and find out more about cataracts surgery in St. George and Garfield County, Utah, and Ely and Lincoln City, Nevada.